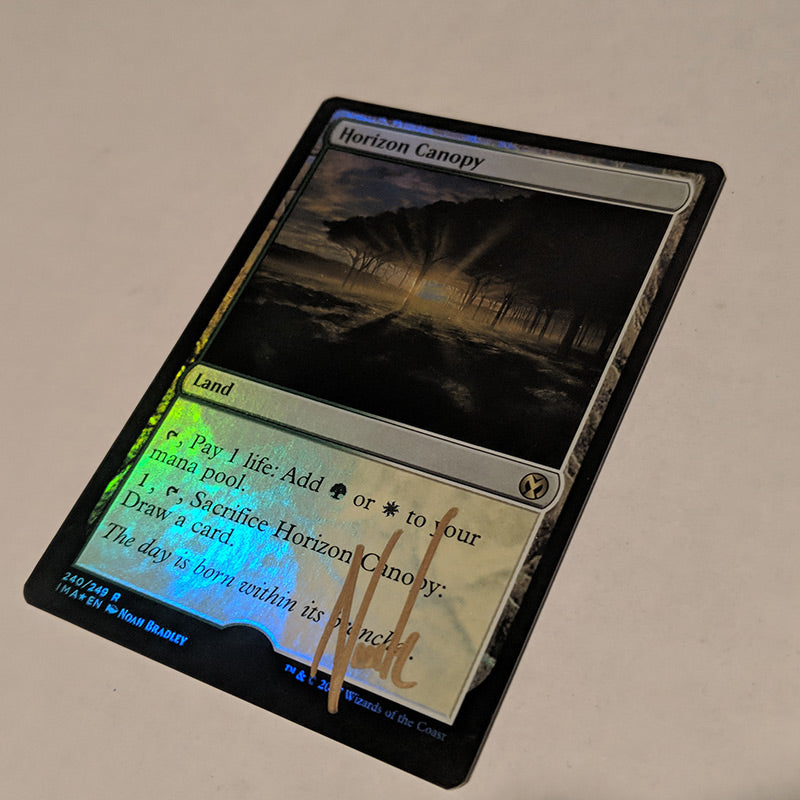 Mailed-in Card Signatures
By Noah Bradley for Magic: The Gathering
---
Super-clear Instructions:
Add as many signatures and shadow signatures as you would like done on your cards to your cart and check out. Mix and match regular and shadow signatures.

Print out your order receipt and include it in the package you will mail to:
Noah Bradley
#109
3445 Seminole Trail
Charlottesville, VA 22911
USA
Please include in the package any details relating to which cards will be signed/shadow signed, color requests, etc. The available colors for signatures are:


Black
Bronze, Gold, or Silver
Red, Blue, and Green

Send it to me and wait! You'll receive a notification with tracking information when your package has been mailed back to you. Please give me a week or two after I get them as I imagine I'll be overwhelmed with the number of signatures.
"Can I pay with a check instead?" Sure! Just include it in the package you send to me and I'll take care of it from there. For this reason, I don't recommend including cash. Cause that sounds like a recipe for disaster.
"Do we have to provide the cards?" Yes! You are only paying for signatures here, not actual cards.
"Can you do [weird request]?" Maybe. If you're curious, just shoot me an email and ask. If I say yes, please write any weird instructions on your invoice included with your cards.
"I'm gonna ignore your instructions. Will I get my cards back?" Nope.
---