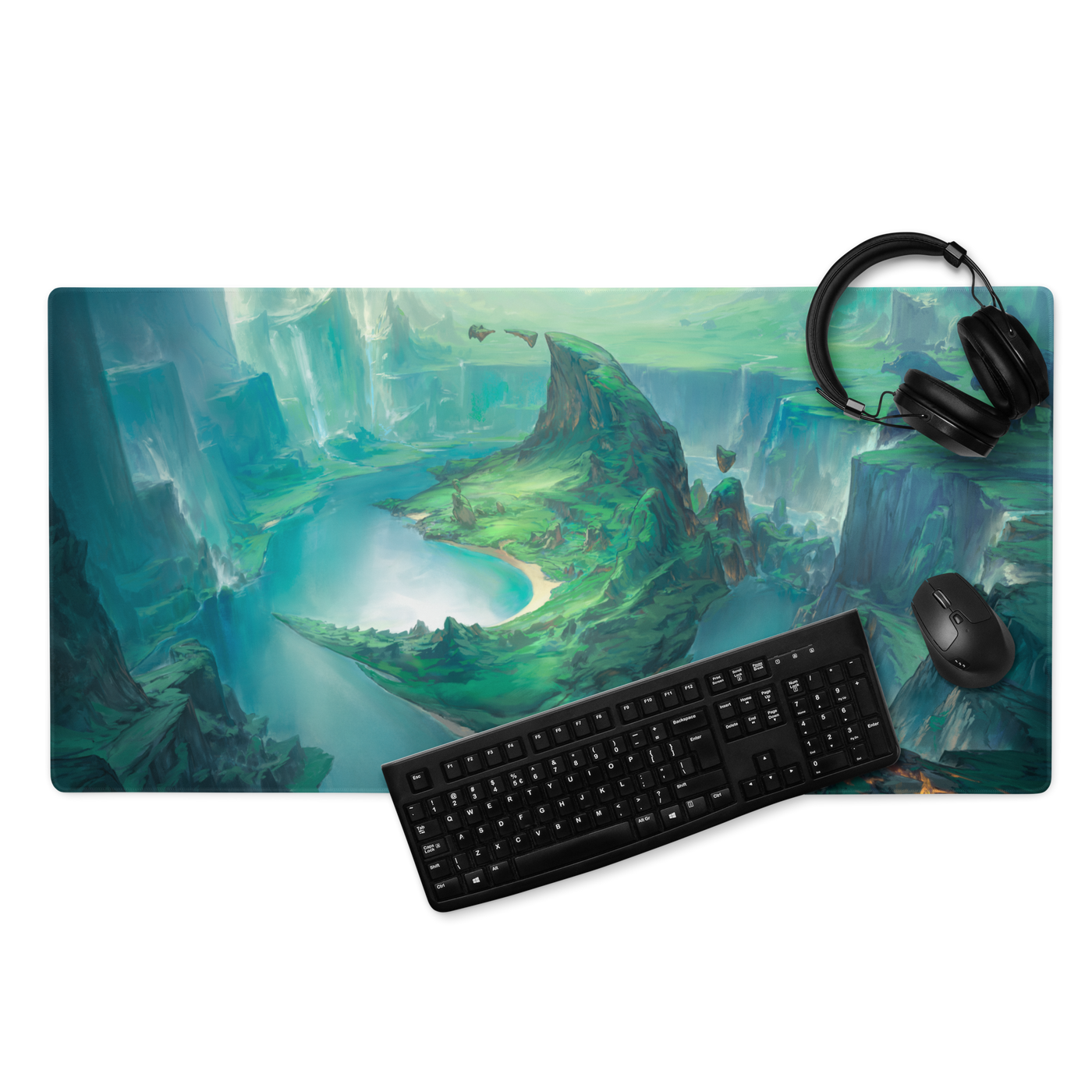 A Moment of Rest - Gaming Desk Mat
---
It's huge. 36x18", or 91.4x45.7cm for everyone else in the world.
Stitched edges, so it won't fall apart during even the most sweaty gaming session.
Non-slip, because what the fuck would be the point of a mouse pad that slips all over the place.
Rounded edges, so they don't start curling up and look like shit.

Important and annoying: This product is not shipped to these countries: Albania, French Polynesia, Republic of Kosovo, New Caledonia, Réunion, Russia, South Africa, Ukraine. I don't really know why not, but sadly I don't make these rules.